Maple Creme Caramel
Ingredients
Caramel
1 cup Fuller's Sugarhouse Pure Maple Sugar
1/2 cup Water
Custard
1/2 cup Fuller's Sugarhouse Pure Maple Syrup
3 Egg yolks
1 1/2 cups Whipping cream
1/2 cup Whole milk
Preparation
For caramel: Preheat oven to 300°F. Lightly butter four 3/4-cup soufflé dishes or custard cups. Combine Fuller's Sugarhouse Pure Maple Sugar and water in heavy small saucepan. Stir over low heat until sugar melts. Increase heat; boil without stirring until deep amber color, brushing down sides of pan with wet pastry brush and swirling pan occasionally, about 10 minutes. Immediately pour caramel into prepared dishes. Using oven mitts as aid, quickly rotate dishes to coat sides with some of caramel. Set aside.
For custard: Whisk Fuller's Sugarhouse Pure Maple Syrup, yolks and egg in medium bowl to blend. Combine cream and milk in heavy medium saucepan and bring to boil. Gradually whisk hot cream mixture into yolk mixture. Divide custard among prepared dishes. Set dishes into 13 x 9 x 2-inch baking pan. Add enough hot water to pan to come halfway up sides of dishes. Cover baking pan with foil.
Bake custards until set in center, about 55 minutes. Chill custard uncovered until cold, at least 5 hours. (Can be made 1 day ahead. Cover; keep refrigerated.)
To serve, run knife around dish sides to loosen custards. Invert onto plates.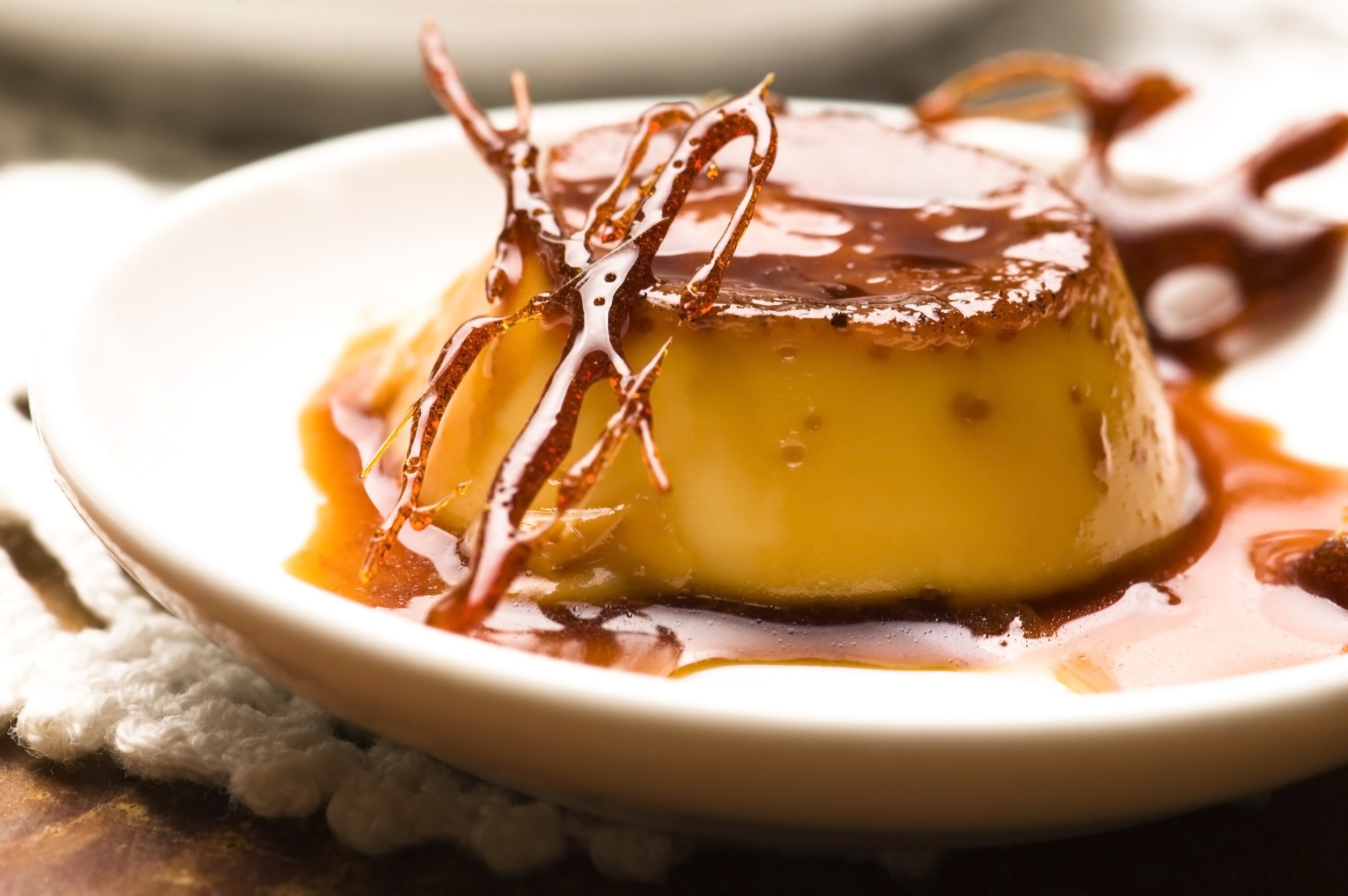 This Recipe Features:
---