Maple Curried Scallops Recipe
Ingredients
2 lbs scallops
1/4 cup pure Fuller's Sugarhouse pure maple syrup
1/4 cup prepared mustard
1 teaspoon lemon juice
1 teaspoon curry powder
Preparation
Line bottom of broiler pan with foil and arrange scallops in it.
Combine thoroughly the syrup, mustard, lemon juice and curry powder.
Brush tops of scallops with about half the mixture; slide pan under broiler at lowest level for 10 minutes.
Turn each scallop, brush with remaining syrup mixture.
Return to broiler and broil 10 minutes. Serves 5 to 6.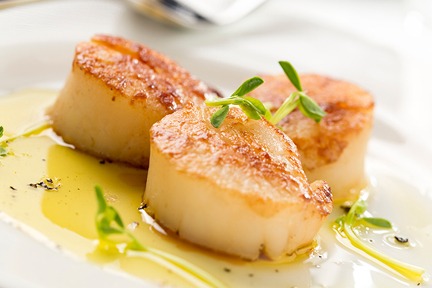 This Recipe Features:
---