Maple Gingerbread Cookies
Ingredients
1 cup Fuller's Sugarhouse Pure Maple Syrup
2 tbsp Butter
1/4 tsp Ground ginger
1/4 tsp Ground cloves
1/4 tsp Ground cinnamon
2 1/3 cup All-purpose flour, divided
1 Egg yolk
1 tsp Baking powder, dissolved in boiling water
Fuller's Sugarhouse Pure Maple Syrup, decorative icing, sugar, mini candies, for decoration
Preparation
In a skillet over low heat, heat Fuller's Sugarhouse Pure Maple Syrup and butter. Add ginger, cloves and cinnamon; stir and remove from heat to cool. Set aside.
Into a large bowl, sift 1-1/2 cups of the flour. Make a well in the center and add the maple syrup mixture, egg yolk and dissolved baking powder; mix well. Knead mixture, adding remaining flour to obtain firm dough that does not stick to the sides of the bowl.
Preheat the oven to 350˚F. Line a large baking sheet.
Using a rolling-pin, on a floured surface roll out dough until 1/4-inch thick. Use cookie cutters to cut out a variety of shapes. Place on baking sheet; bake on top oven rack until cookies are slightly golden, about 10 minutes. Remove from oven; cool.
Using Fuller's Sugarhouse Pure Maple Cream and decorative icing as the glue, decorate the cookies with an assortment of sugars and mini candies, if desired.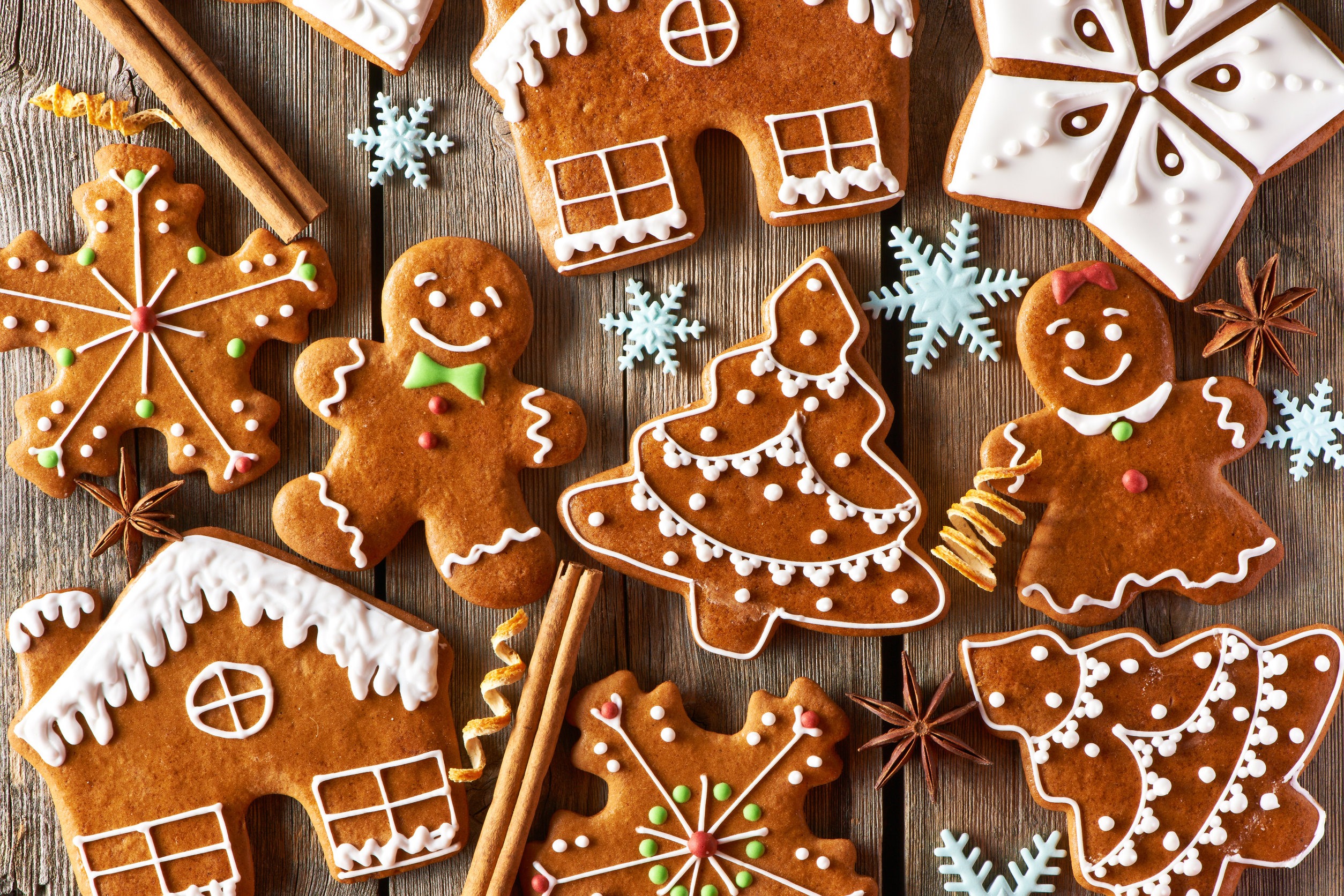 This Recipe Features:
---