Maple Peanut Butter Cookies
Ingredients
1/4 cup (half stick) salted butter, softened
3/4 cup creamy peanut butter
1/2 cup oil, light-flavored olive oil or canola oil
3/4 cup brown sugar, packed
1 1/2 cups granulated sugar
1 tablespoon vanilla extract
2 large eggs
3 1/4 cups flour
1/2 teaspoon baking soda
1/2 teaspoon baking powder
3/4 teaspoon kosher salt
1/3 cup Fuller's Sugarhouse pure maple cream
Preparation
Preheat your oven to 350 degrees F. Line 2 baking sheets with parchment paper.
In a large bowl or stand mixer, beat 1/4 cup butter until it is creamy and light with no lumps.
Add 3/4 cup peanut butter and beat well until there are no lumps.
Add 1/2 cup oil and mix well, scraping the sides and bottom of the bowl with a spatula.
Add 3/4 cup packed brown sugar. Add 1 and 1/2 cups granulated sugar. Add 1 tablespoon vanilla extract and 2 eggs. Beat well, scraping the sides.
Add in 3 and 1/4 cups flour, but do not mix it in yet.
Use a 1/2 teaspoon to stir 1/2 teaspoon of baking soda and 1/2 teaspoon of baking powder into the flour. Add 3/4 teaspoon kosher salt to the flour and gently stir it into the flour. Then use the beaters or a spoon to mix the dry ingredients into the wet. The dough will be very dry.
Place cookie dough into a 1- and 1/2-inch ball, the place on prepared baking dish leaving 2 inches of space in between.
Smash each cookie to about 1/2-inch thickness, then put fork marks crisscross on the dough.
Bake the cookies at 350 degrees for 8-9 minutes.
Take the cookies out of the oven and let set on the pan for 5-10 minutes. Use a spatula to remove to a cooling rack. Let the cookies cool completely.
Continue baking the rest of the cookies and let them all cool.
When the cookies are cool, use a spoon to place a dollop of Fuller's Sugarhouse pure maple cream on top of the cookie acting as a maple frosting.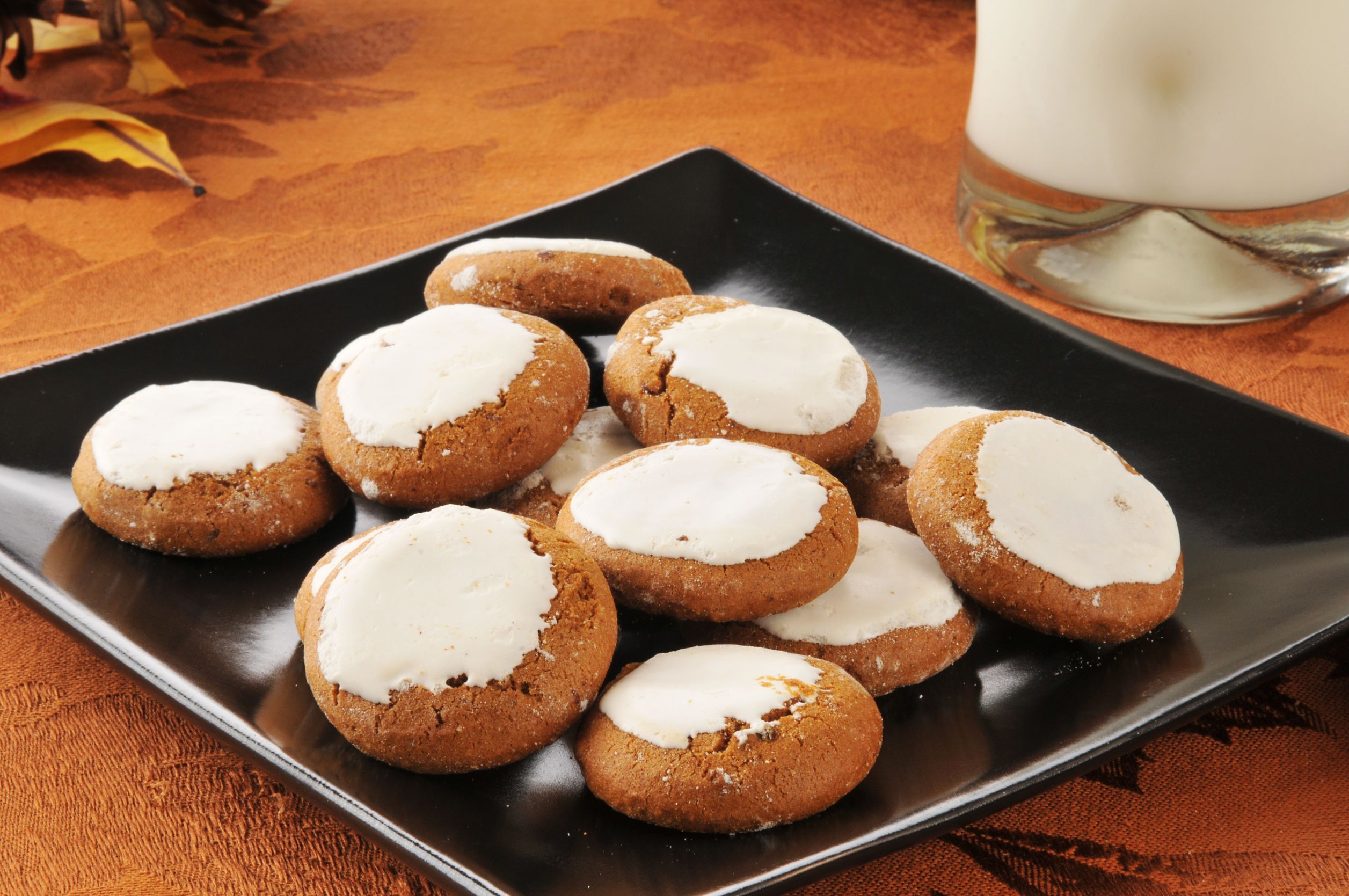 This Recipe Features:
---