Maple Pumpkin Bread
Ingredients
For the bread
1 cup All-purpose flour
1/2 tsp Baking powder
1/2 tsp Baking soda
1/4 tsp Salt
1 tsp Cinnamon
1/2 tsp Ground nutmeg
1/2 tsp Ground cloves
1/4 tsp Ginger
1 cup Sugar
6 tbsp Unsalted butter, room temperature
1 Large egg
1/2 tsp Vanilla extract
1 cup 100% pure pumpkin (about half of one 15 oz. can)
For the maple glaze
1 tbsp Unsalted butter
2 tbsp Fuller's Sugarhouse Pure Maple Syrup
6 tbsp Powdered sugar
1 tsp Kosher salt or sea salt
Preparation
Preheat oven to 325° F. Grease one 9" x 5" loaf pan and dust with flour.
In a medium bowl, whisk together flour, salt, baking powder, baking soda, cinnamon, nutmeg, cloves and ginger until combined. Set aside.
In large bowl of an electric mixer (or using a hand mixer), beat butter and sugar until just blended, about 30 seconds. Add egg and vanilla and beat well. Continue beating until very light and fluffy, about 3 minutes. Add pumpkin and mix until combined. The batter might look curdled at this point—that's okay.
With the mixer on low, beat in flour mixture until incorporated. Optional: Add pecans.
Pour batter into prepared pan and bake for 60 to 70 minutes, or until a toothpick inserted in center comes out clean. Let pumpkin bread cool in pan about 10 minutes before removing it onto a wire rack. Let cool to room temperature.
To make the glaze, melt butter in a saucepan along with syrup. Add salt and sugar and whisk until smooth. While warm, spoon glaze over pumpkin bread (the glaze will harden as it cools).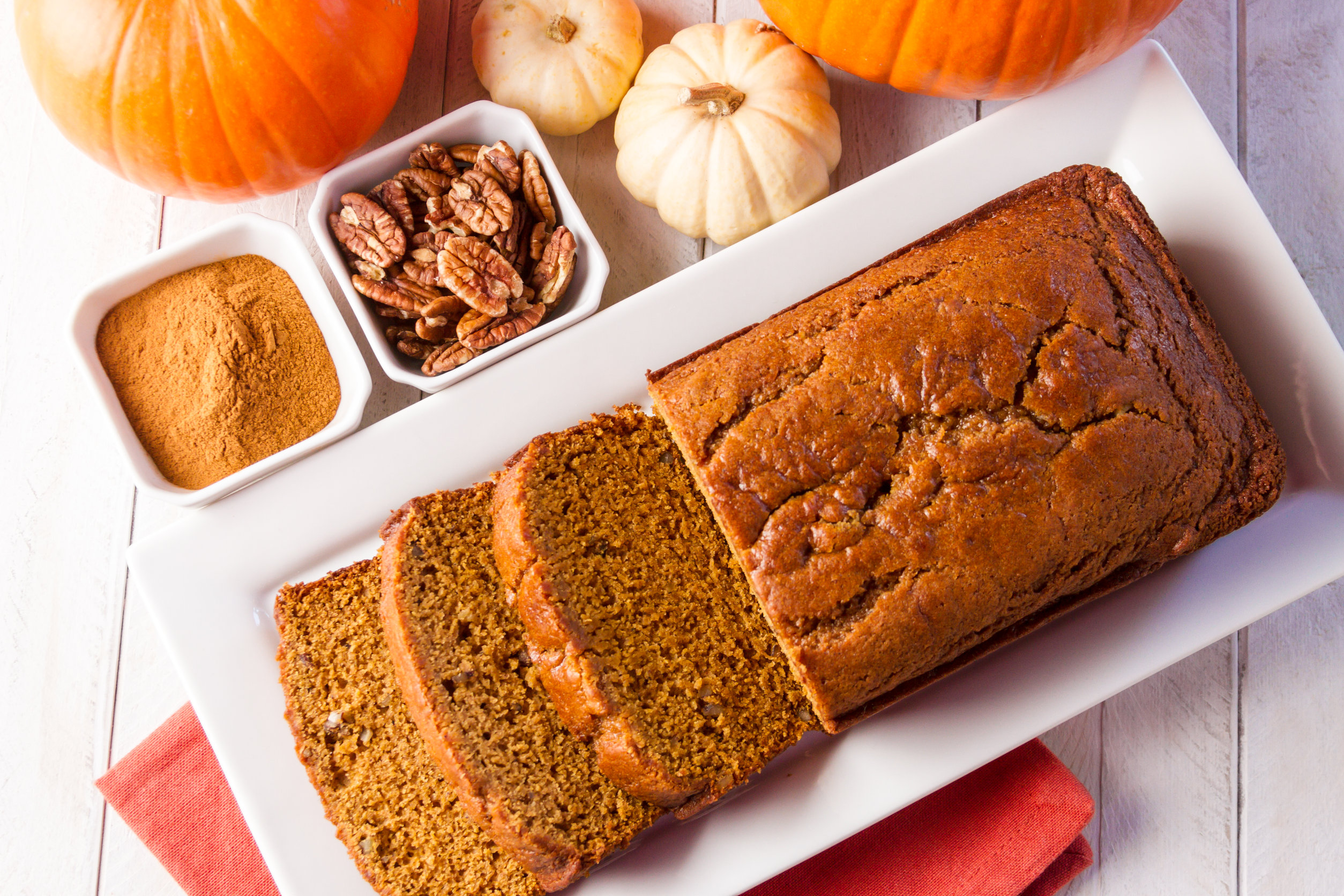 This Recipe Features:
---