Maple Pumpkin Cookies
Ingredients
For the cookie
1 cup Fuller's Sugarhouse Pure Maple Syrup
1 cup Pumpkin puree
1 Egg
1 tsp Vanilla extract
1 stick Butter, softened
1 cup All-purpose flour
1 cup Whole-wheat flour
1 tsp Baking powder
1 tsp Baking soda
1/2 tsp Cinnamon
1/2 tsp Nutmeg
1/2 tsp Salt
For the frosting
12 oz. Cream cheese
2/3 cup Fuller's Sugarhouse Pure Maple Syrup
1 tsp Vanilla extract
Preparation
Preheat the oven to 350 degrees and grease two baking sheets.
Combine Fuller's Sugarhouse pure maple syrup, pumpkin puree, egg, and vanilla in a food processor.
Cream the butter using an electric mixer and then stir in half of the pumpkin mixture.
In a separate bowl, toss together the flours, baking powder, baking soda, cinnamon, nutmeg and salt.
Add the flour mixture and the pumpkin mixture to the butter mixture and stir until completely blended.
Spoon heaping tablespoons of the batter, 1-2 inches apart, onto the prepared baking sheets. Bake for 15 to 20 minutes.
While cookies are baking, made the frosting for the cookies. To do so, beat the cream cheese until fluffy and cream, then gradually add Fuller's Sugarhouse Pure Maple Syrup and vanilla.
Once cookies are done, transfer to racks to cool and then frost and serve.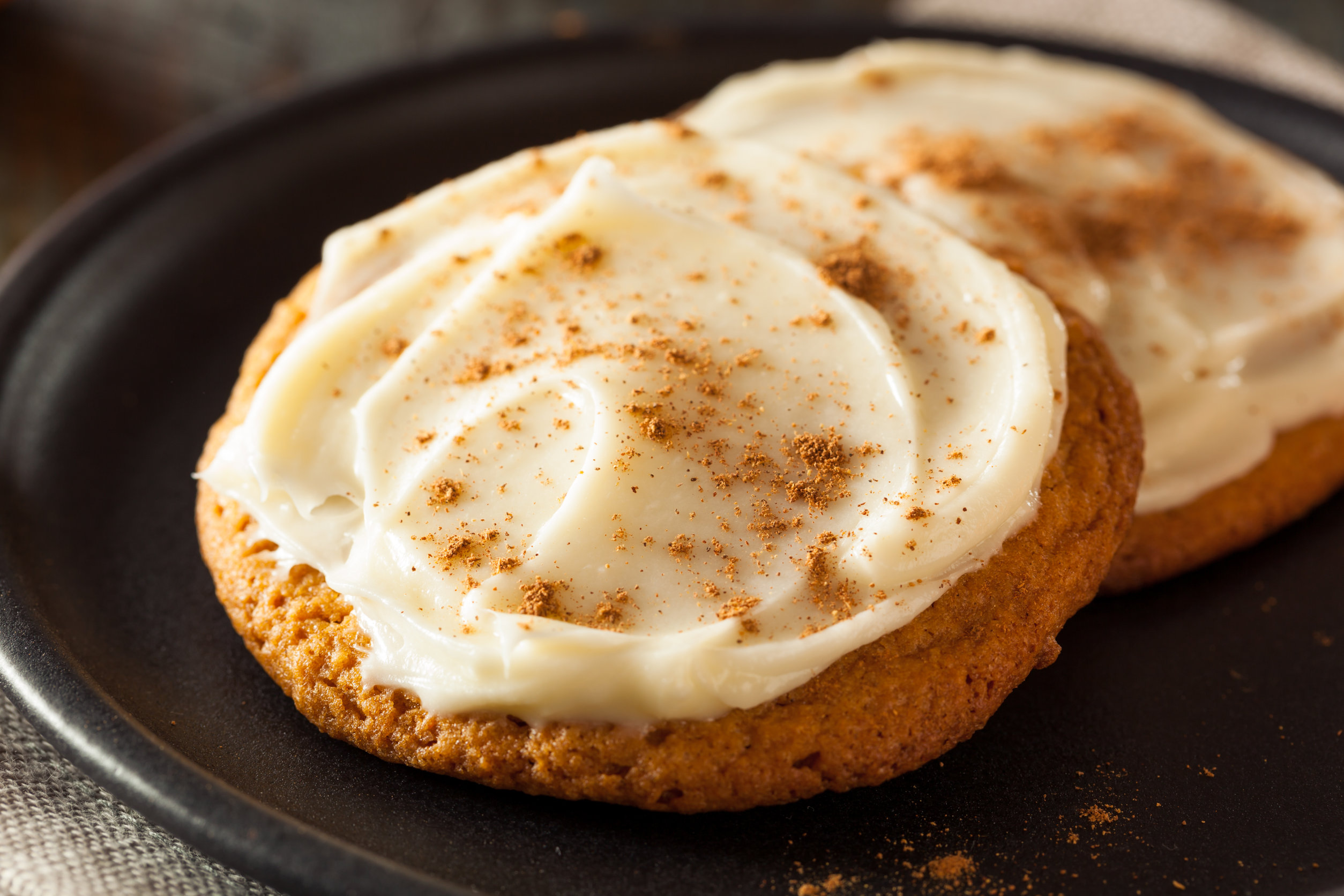 This Recipe Features:
---