Maple Walnut Parmesan Delicata Squash Slices
Ingredients
2 tbsp olive oil
1 tsp Fuller's Sugarhouse pure maple syrup
1 1/2 lb. Delicata squash, cut in half lengthwise, cored, then cut into 1/2-inch moons
1/2 tsp. kosher salt
2 tbsp. walnuts, chopped
1/4 c. Parmesan cheese, grated
2 tbsp. parsley, chopped
Preparation
Preheat oven to 400°F.
In a small bowl, whisk together olive oil and maple syrup. Place squash moons in a medium-sized bowl and pour olive oil mixture on top. Add salt and toss to coat.
Transfer squash to a baking sheet and spread in a single layer. Bake for 15-20 minutes, flipping halfway, until squash is soft and brown
While the squash is cooking, toast walnuts in a small saucepan over low heat for 5-10 minutes.
Serve squash with a sprinkle of toasted walnuts, parmesan cheese, and parsley.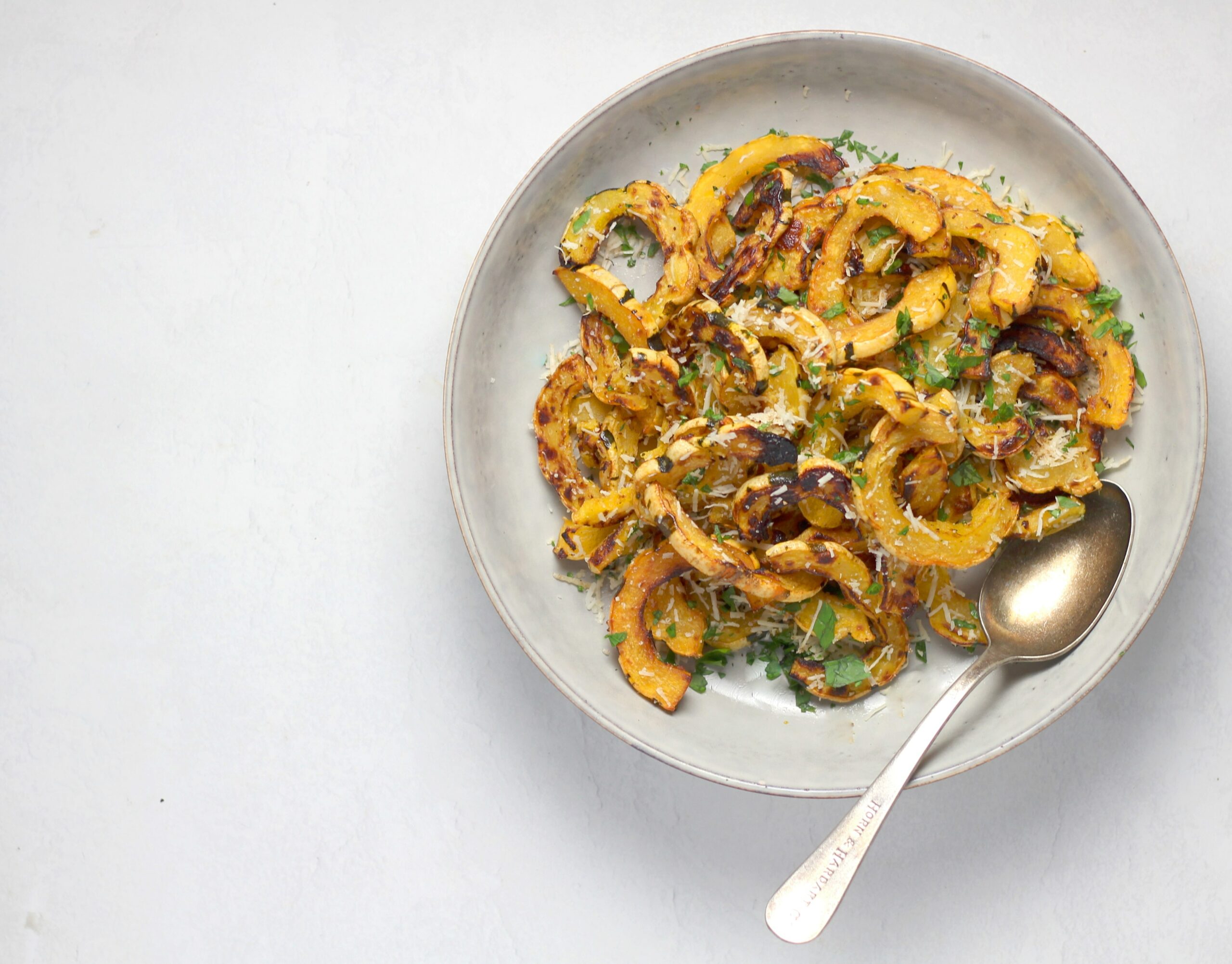 This Recipe Features:
---