Sweet Maple Strawberry Salad
Ingredients
Dressing
1 tbsp Balsamic vinegar
1 tbsp Apple cider vinegar
2 tbsp Fuller's Sugarhouse Pure Maple Syrup
2 tbsp Soy sauce
1 tsp Minced shallot
1/2 tsp Minced garlic
1 tsp Dijon mustard
1 cup Extra-virgin olive oil
1 tsp Salt and pepper
Salad
4 cups Baby spinach
1 pint Fresh strawberries
1/2 cup Crumbled feta cheese
1/2 cup Chopped walnuts
Preparation
First make Maple Balsamic Vinaigrette. To do so, whisk together balsamic vinegar, apple cider vinegar, Fuller's Sugarhouse Pure Maple Syrup, soy sauce, shallot, garlic and mustard. Add salt and pepper to taste.
Set dressing aside and begin cleaning and cutting strawberries and spinach, then place in a large bowl. Top with feta and chopped walnuts.
Drizzle Maple Balsamic Vinaigrette over salad or serve on the side.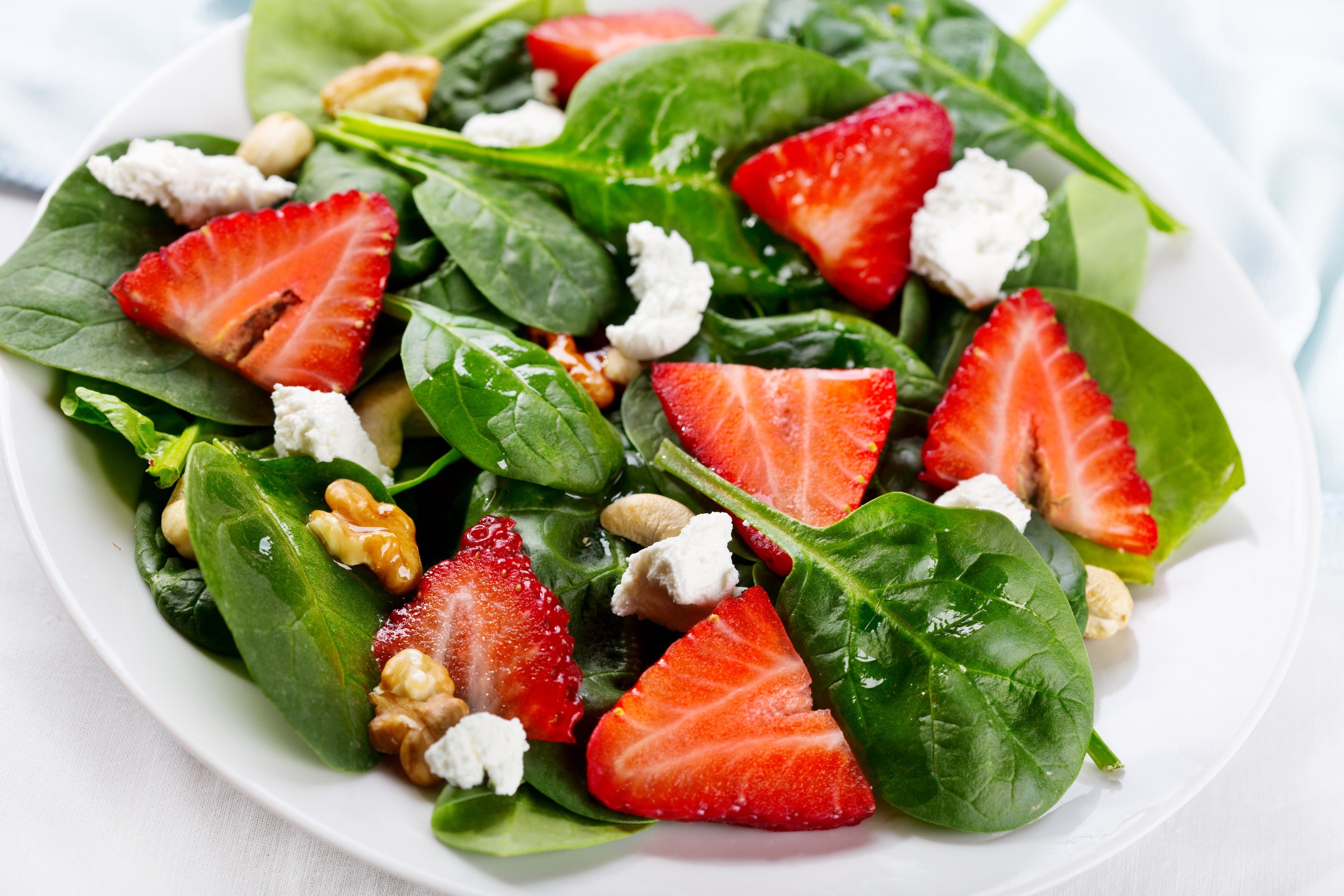 This Recipe Features:
---