Teriyaki Chicken Bites
Ingredients
4 tbsp Soy sauce
2 tbsp Hoisin sauce
4 tbsp Fuller's Sugarhouse Pure Maple Syrup
2 tbsp Rice vinegar
2 lbs Boneless, skinless chicken breasts (cut to bite sized pieces)
Preparation
Preheat oven to 350 degrees.
In a bowl mix the soy sauce, hoisin sauce, Fuller's Sugarhouse Pure Maple Syrup, and rice vinegar. Stir well.
Place the bite sized chicken into the bowl and stir to coat all pieces.
Transfer the chicken bites onto a baking pan and cook for 20-30 minutes or until done.
Serve with ranch or blue cheese dipping sauce.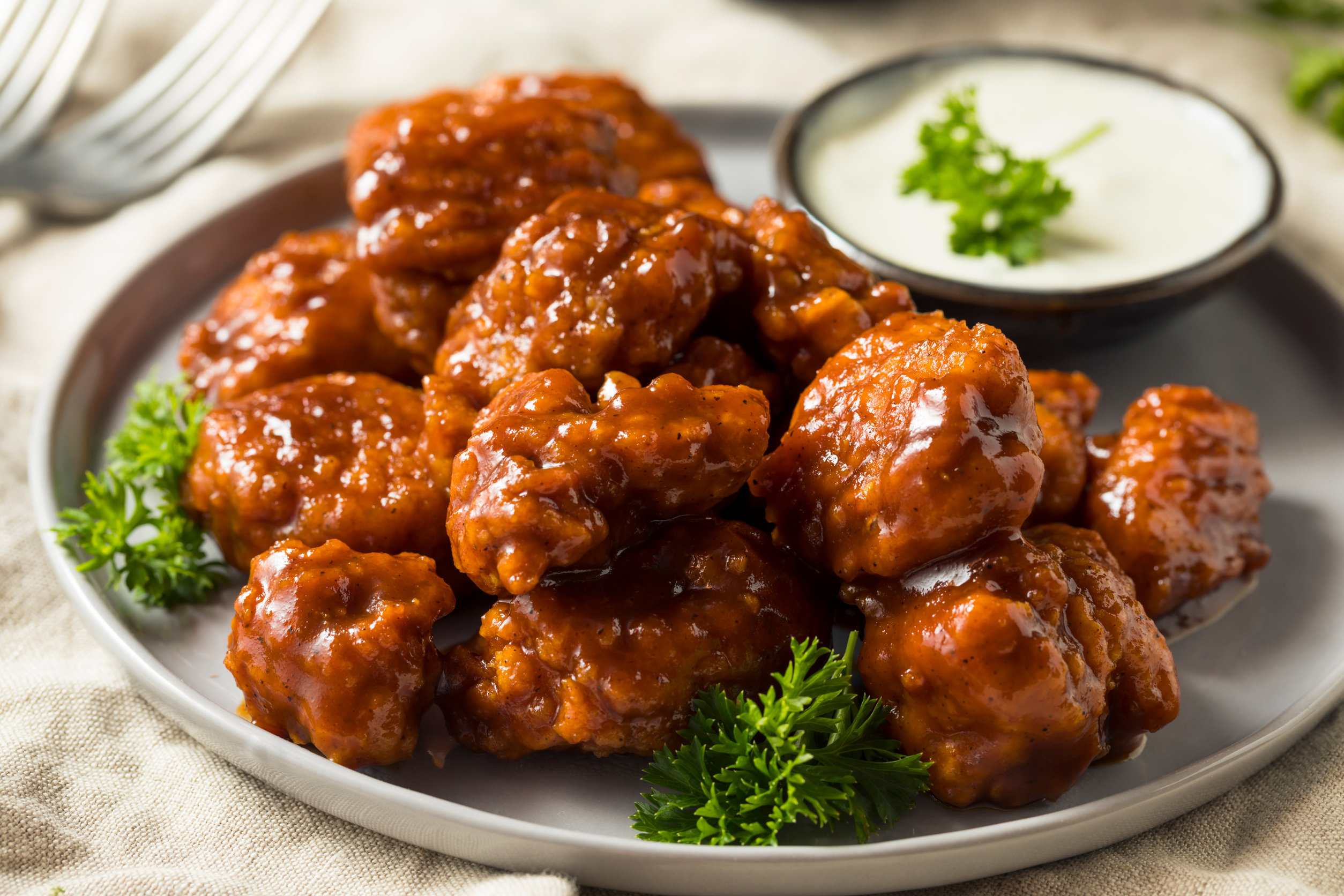 This Recipe Features:
---