Nothing says fall like pure maple syrup and fresh-picked apples!
There are over 2,500 varieties of apples in the United States. Whether you're walking through rows of apple trees at the orchard or picking up a pre-packaged bushel at the grocery store, it can be challenging to know which types of apples you should buy.
Apples are an incredibly complex fruit that comes in many flavors and textures. The fascinating thing about them is that when paired with specific ingredients, the flavors of an apple elevate. Pure maple syrup is certainly an ingredient that can heighten that flavor – but it's also about selecting the right apples to pair with the dish you are cooking.
If you are making something sweet, incorporate tart apples. If you are making something savory, use a sweeter, juicier apple. Granny Smiths are considered the most-tart apple while Fuji and Gala are on the sweeter side. Golden Delicious and Honeycrisp provide a combination of sweet and tart and are some of the most popular choices to use when cooking and baking.
Below are a few of our favorite maple apple recipes, enjoyed each fall after a day picking at a local orchard. Use the apple guide to select the best apples for each recipe or use your favorite type and give them a try! They will be app-solutely delicious!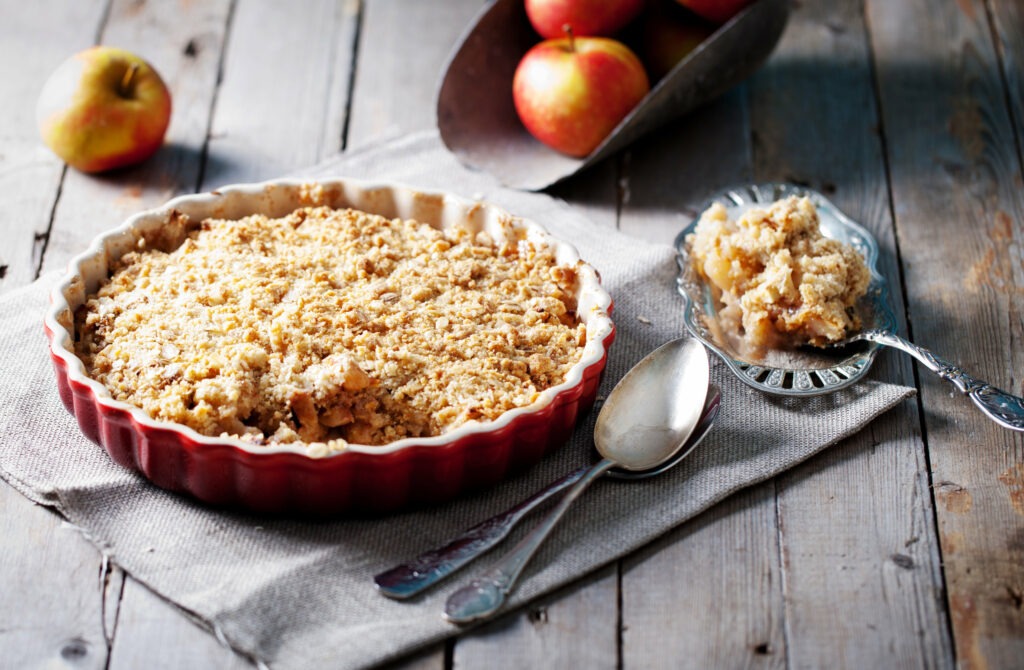 Maple Apple Crisp
The perfect treat after a day picking at the apple orchard!
>> Get Recipe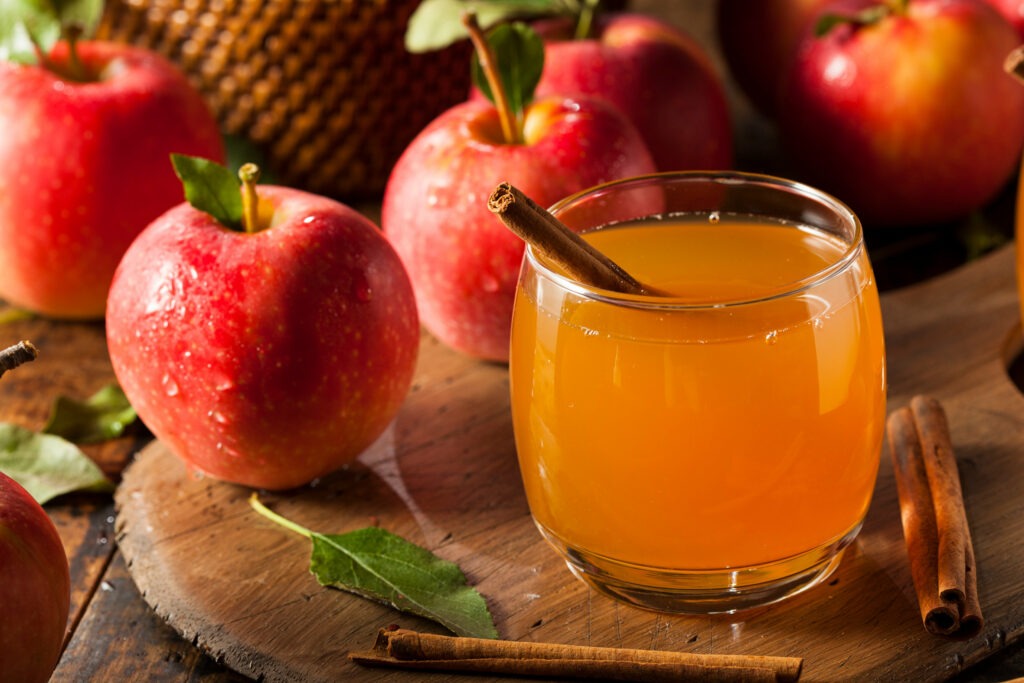 Hot Maple Apple Cider
Infuse the flavor of maple into this fall favorite!
>> Get Recipe