March 1st is National Pancake Day, a day to indulge in a stack of pancakes as high as the sky!
This year, National Pancake Day conveniently falls on the first day of Maple Month, a sweet sign of fate. Today (and every day!) we encourage you to enjoy the simple pleasures in life, and there's no better feeling than pouring Fuller's pure NH maple syrup on warm, fluffy pancakes.
Keep on reading to learn a bit of pancake history, a few tips on perfecting your flapjacks, and some new recipes to try in celebration of National Pancake Day.
Fuller's Sugarhouse pure NH maple products are made in the northern White Mountains of New Hampshire. Shop online or visit our Country Store in Lancaster, NH, open daily.
---
The History of Pancakes – The Short Stack Version
An episode of Good Eats with Alton Brown explores the short stack version of the history of pancakes and how they truly are an American rite of passage.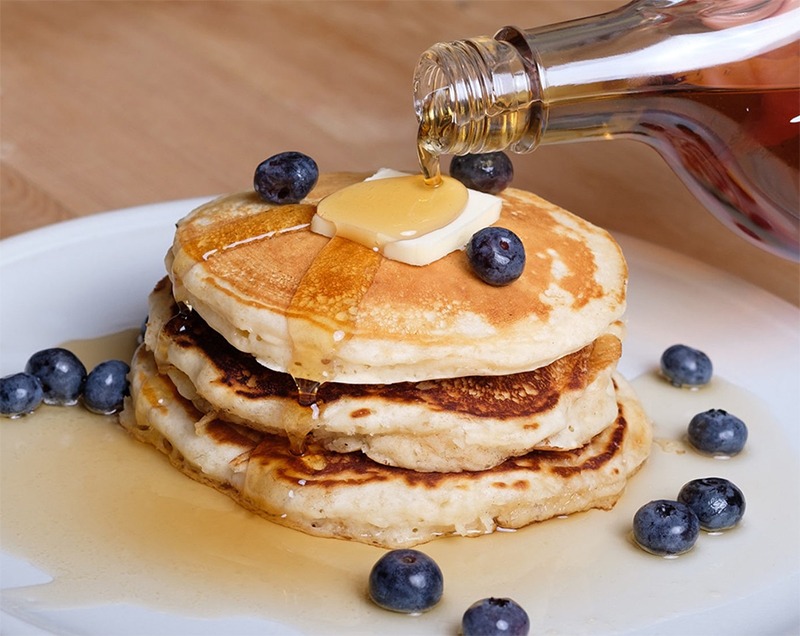 In this episode, "Flap Jack Do It Again," Alton explains how countries all around the world have their own versions of pancakes. Slavonians have blinis. French have crepes. Scots have their version of "griddle oatcakes" and the Irish have potato boxty.
The version of pancakes most of us have grown to know and love were inspired by the Native Americans and their methods of making cornmeal pancakes. Utilizing their techniques, Americans have gone on to create a large variety of pancakes. Whatever you call them – flapjacks, hot cakes, griddle cakes – pancakes have become a true comfort food in America.
---
3 Tips for Perfecting Your Pancakes
It's easy to opt-in for pre-made pancake mixes, but there's something exciting about making your batter from scratch. Here are three tips for perfecting your pancakes at home.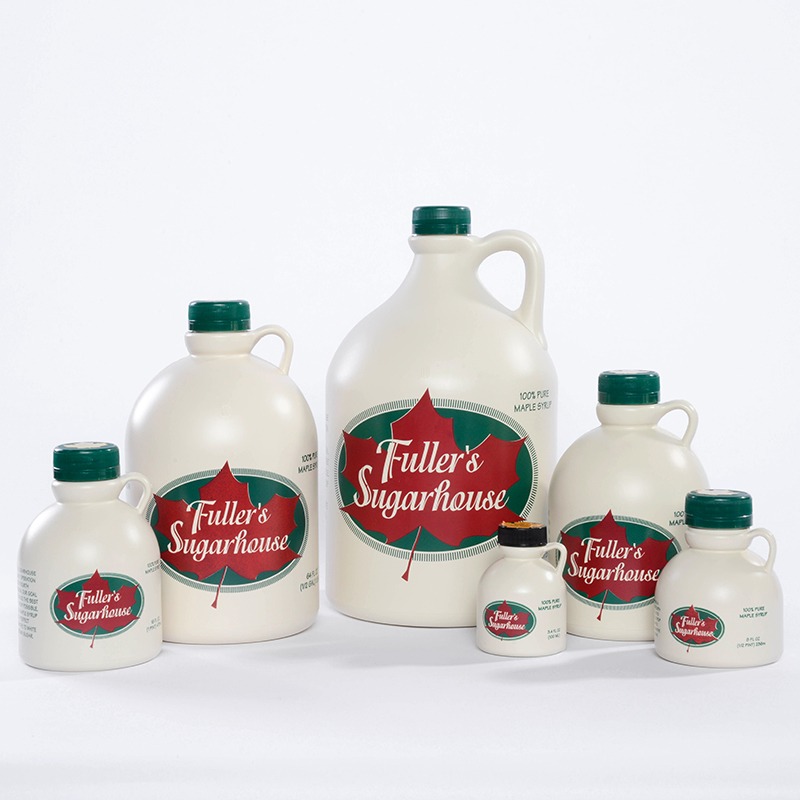 Don't over-mix the batter. Stir just until the wet and dry ingredients are combined. The batter will likely be lumpy, and that's okay!
Pro-tip: Pour your wet ingredients over your dry ingredients for easier mixing.

Evenly heat your pan. Let your pan heat evenly to balance out the heat. Use a light amount of butter and evenly coat your pan before placing pancake batter.

Use Fuller's Sugarhouse pure NH maple syrup. This one is pretty self-explanatory! Our pure NH maple syrup is delicate, smooth and adds just the right amount of sweetness! Shop now.
---
Which Recipe Stacks Higher than the Rest? You Decide!
Pancakes are one of the most versatile foods around. You can top with fresh fruit or crushed nuts and easily convert recipes to accommodate food allergies. No matter your age, a stack of flapjacks brings a smile!
Celebrate National Pancake Day and try one of these recipes with your family and friends! Don't forget your Fuller's maple syrup!